The Adventure Is Calling

The R.E.D. Initiative:
The R.E.D. Initiative is our intensive discipleship training school that is completely online audio/video teachings where you will progress in three stages: Basecamp, Ascent and Summit.

By applying what you learn in the R.E.D. School, you'll be an equipped disciple prepared to equip and disciple others.

At the culmination of your training with R.E.D. Initiative, you will receive a certificate of completion which is a helpful tool to present to validate your training when needed. It acknowledges the time and effort spent in preparing and equipping you to make disciples.

You'll set out with your pack full and boots on!
Essential Gear:
If the school is not for you, start with Essential Gear.
Essential Gear is what the name entails. It is a power-packed package of truths or essential elements that any person will need to set out on any mission in which the Spirit may lead.
For the newly saved Christian, these truths will help establish and settle you in your walk with God. From learning how to engage in spiritual warfare to learning how to overcome hurt and bitterness, both of which are inevitable in this life, you will be equipped with what you need to go on to full maturity in Christ.
So, grab your pack! Fill it with these essentials and maintain your daily devotional life, and you will find yourself on the greatest journey of your life!
WHAT WILL IT COST ME?
Financially? Nothing.
However, we do encourage you to count the cost before you enlist. Why? Because you become responsible for what you know. And what you learn here will require a total life surrender. If you're willing to die to yourself, take up your cross, and yield your rights to Christ and enter into spiritual battle, this site is for you.
Our promise is to give you the equipment that you need for both the adventure and the battle. You'll be shown how to pick up your cross and follow Him as you go in the power of the Spirit to make disciples of all nations. Hallelujah.
Pastors & Leaders
Raise up your local army
These teachings are organized with leadership's interests in view. They are prepared to take your groups from the basics to advanced, or as we say, from Basecamp to the Summit.
Youth Leaders
Equip Your Young adults
This is an adventure full of teachings that your youth will be drawn to. Even though these came out of the Jesus Movement Revival of the 70's, we have seen youth groups truly go to the next level of commitment.
Outside the Box
Home & Cell Groups
This stuff is meant to work anywhere you have a computer, mobile device and/or projector. Just gather a group together and watch God work! They're great for college campuses as well in office break rooms. The sky's the limit.
Discipleship for Every Believer
Bend me - Spend me - Send me
Until the whole world knows
You will receive what you can not afford.
You will go to places you've never been.
You will find treasures you never knew existed.
Others will want to join you.
They, too, will have to give up everything.
In the end, this journey will cost you your life.
You will receive a life that knows no end.
You will have given your life to others.
And God's heart will be satisfied.
Vintage, time-tested teachings // Biblically based with a strong emphasis on Christ-like character development // No strings attached - No gimmicks // 100% Free - All Online
Any Device // Anywhere in the World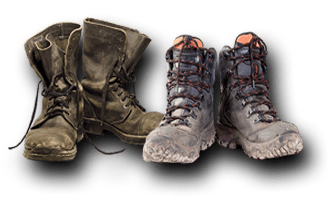 What fellow trekkers are saying about R.E.D.