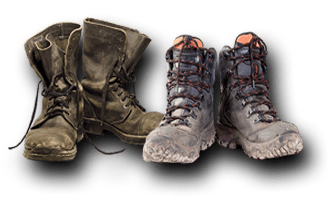 Welcome to +R.E.D. Plus+
Additional wisdom and instruction for you to add to your gear
Supplemental, yet necessary.
Like coffee.
The Value Of +R.E.D. Plus+
The storehouse of God is so vast and so full that it is impossible, this side of Heaven, to exhaust its treasures. +R.E.D. Plus+ is a collection of books, teachings, tracts, etc. from this storehouse that is so good, we simply had to make it available to you. While the R.E.D. School of Discipleship and R.E.D. Essential Gear are surely sufficient to equip you and enable you to equip others for this great adventure, we just couldn't put EVERYTHING in there!
So, +R.E.D. Plus+ is comprised of works of various authors and teachers, some modern and some forefathers of the faith, that span a wide variety of topics. You may find some more poignant for your life than others. Yet, they all add value and perspectives to our journey that only serve to enlarge our capacity to reach a global community.
*Disclaimer: We are not being paid to promote these resources. We simply recognize their importance and want to share them with you.
Grab a cup of coffee, find a quiet place and let these treasures just sink in to your life.

T. Austin Sparks (1888-1971)
Born in London, T. Austin Sparks was a prolific minister of the Gospel whose supreme desire was for believers to grow up in the full knowledge of Christ and know Him as All in All. Over the course of his life, he was inspired to write dozens of works and requested that they be made available to the Body of Christ at no cost. He stated, "It has always been our desire to make the ministry through this little medium available to ALL of the Lord's people; not regarding it as our personal property. 'Freely ye have received, freely give' has been our principle." These are two of his works that have had a substantial impact on our lives. To read more about T. Austin Sparks, go HERE. Watchman Nee (1903-1972) A cohort of T. Austin Sparks, Watchman Nee was a missionary to his native country, China, for the duration of his life. Although persecuted, imprisoned and ailing in health for large portions of his life, his ministry was profound and called individuals to a life of surrender and holiness. Beckoning people out of the world and to the foot of the cross, he had a great burden that churches would be built up to not just foster individual growth, but that the corporate Body of believers would emerge and present itself as the pure Bride of Christ. Brother Lawrence (1605-1691) Brother Lawrence, born Nicholas Herman, was a Carmelite monk who, after converting to Christianity at age 18, joined the Discalced Carmelite order in Paris at 24. He lived out his days there working in the kitchen and focusing intently on living daily in the presence of God. This book is a compilation of written letters and dictated conversations compiled by Father Joseph de Beaufort. Finding joy in "common business," he learned that there in the everyday, mundane tasks of life, God's perfect love was made known to him. Winkie Pratney (1944-Present) Winkie is one of the great revivalists of this modern era. He doesn't just teach about or have historical knowledge of revivals, he has been instrumental in many revivals, himself. He was a leader and spiritual father to many in the Jesus Movement of the 70s and had the privilege of being mentor and spiritual father to Keith Green. He has travelled the globe teaching people how to live holy, surrendered lives. He has not shied away from teaching the true cost of discipleship or the complete surrender of rights to the lordship of Jesus Christ. At any time, you can still find him writing, researching or speaking into the lives of thousands across this world. To read Winkie's full bio, click HERE. To support Winkie, click HERE. Steve Coder (1959-Present) Steve's pursuit of God began at the early age of 9 when, in his home in Ohio, he felt the deep conviction of God and found the glorious salvation of Christ. Embedded deep within, this unusual conviction has been the bedrock that has driven his pursuit of holiness and set the standards of the ministry he has led since 1983, Hand to the Plow Ministries. Taught early on in his Christian walk to have a global vision and pursuit of the Kingdom of God, he has travelled to many countries of the world carrying the burden and expectation of revival. George W. North (1913-2003) George W. North, an Englishman born in London, was truly a man of the Word whose relationship with Jesus Christ was founded, nurtured and deepened primarily out of communion with God in prayer and the Word. Having ministered in much of England, God led him in his later years to many different parts of world. The awareness of the presence of the Lord that was with George was a common testimony among the people he ministered to and was with. His pursuit of "entering into the holiest" of communion with God as life's foundational purpose was a message he shared faithfully until his peaceful passing at 90 years of age. To read more about G.W. North, click HERE. Trusted Additional Resources The following websites are trusted resources that have impacted us greatly. Because our desire for revival, awakening and discipleship is a "global" desire, we determine to stay cognizant of the goings on of the global Body of Christ. These groups of people have given their lives to their respective causes and it is making a difference. We honor their service and thank them for their commitments to reaching the world for Jesus and for caring for the Body of Christ so faithfully.